That Store Your Friend Told You About.
Avalon Exchange is a buy sell trade resale clothing boutique.
Avalon began in 1988 as a vintage clothing store. Since then we have continued to provide one of a kind, affordable treasures for fashion-forward individuals. We are a family-owned and operated business committed to offering you a diverse and fun shopping experience in Cleveland, Pittsburgh, Orlando, Savannah and St. Louis. 
We buy directly from the public daily, which means our selection is always a reflection of our local community. 
We seek out contemporary, vintage and designer pieces, but you'll also find brand new merchandise and accessories. 
A Bigger Bang
for Your Buck.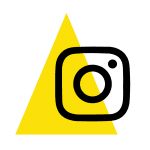 HOW IT WORKS
Avalon Exchange buys from the public every day. Check your local store for buying hours.
No appointments necessary.

Bring your state ID.

We buy c

lothing, jewelry, bags, and shoes.

We pay 30% in cash or 45% in store credit of the resale value.

Items must be clean, stainless, odorless, and free of holes and tears. All items must also have working buttons and/or zippers.

We are most interested in buying current trends, designer pieces,  and vintage styles. Check out our Brands List below for more information about what we buy. 

We buy seasonally. 
Our on-the-spot approach makes it easier and more convenient than traditional consignment stores. Our store credit option can be used on the same day or for future visits. 
IS THERE A LIMIT TO WHAT I CAN SELL
There is generally no minimum or maximum on what you can bring in to sell, however we reserve the right to limit the amount of bags each person can bring on busy days.
BRAND LIST
7 FOR ALL MANKIND
80's and 90's
10 DEEP
ACNE
ADIDAS
AIR JORDANS
ALEXANDER MCQUEEN
ALEXANDER WANG
ALICE AND OLIVIA
ALL SAINTS
AMERICAN APPAREL
ANNA SUI
ANTHROPOLOGIE
ANTIK BATIK
ASOS
BALENCIAGA
BALMAIN
BAPE
BILLIONAIRE BOYS CLUB
BRUNO MAGLI
BURBERRY
CELINE
CHANEL
CHLOE
CLUB MONOCO
COACH
COLE HAAN
COMME DES GARÇONS
COWBOY BOOTS
CURRENT/ELLIOT
DIESEL
DIOR
DOLCE AND GABBANA
DOONEY AND BOURKE
DR. MARTENS
ELIZABETH AND JAMES
ELLA MOSS
FALLRAVEN KANKEN
FARRAGAMO
FENDI
FOG
FOREVER 21
FOR LOVE AND LEMONS
FREE PEOPLE
FRENCH CONNECTION
FRYE
GAP
GIVENCHY
GOSHA RUBCHISKY
G-STAR
GUCCI
HABITUAL
HELMUT LANG
HUF
THE HUNDREDS
IRO
ISABEL MIRANT
JAMES PERSE
J BRAND
J CREW
JEFFREY CAMPBELL
JIL SANDER
JOIE
KATE SPADE
KITH
LEVIS
LOUIS VUITTON
LULULEMON
MADEWELL
MARA HOFFMAN
MARC JACOBS
MARNI
MCM
MICHAEL KORS
MISHKA
MOM JEANS
MOTHER
NASTYGAL
NEW BALANCE
NORTH FACE
NUDIES
NIKE
OBEY
OFF-WHITE
PAIGE
PALACE
PARKER
PAUL SMITH
PINK DOLPHIN
POLO
PRADA
THE QUIET LIFE
RALPH LAUREN
RAG AND BONE
RAY-BAN
REEBOK
RICK OWENS
ROBERT RODRIGUEZ
SAM EDELMAN
STELLA MCCARNTNEY
STONE ISLAND
STUSSY
SUPREME
TED BAKER
THEORY
THE ROW
THRASHER
TORY BURCH
UNDERCOVER
UNIF
URBAN OUTFITTERS
VALENTINO
VERSACE
VINCE
VINTAGE
YEEZY
YSL
ZAC POSEN
ZADIG AND VOLTAIRE
ZARA
HOW IT WORKS
See something you like?

Call us to order – things sell FAST

Pick it up within two weeks (Sorry we don't ship, yet!)
If you don't love it in person, FULL REFUND
BRAND LIST
7 FOR ALL MANKIND
80's and 90's
10 DEEP
ACNE
ADIDAS
AIR JORDANS
ALEXANDER MCQUEEN
ALEXANDER WANG
ALICE AND OLIVIA
ALL SAINTS
AMERICAN APPAREL
ANNA SUI
ANTHROPOLOGIE
ANTIK BATIK
ASOS
BALENCIAGA
BALMAIN
BAPE
BILLIONAIRE BOYS CLUB
BRUNO MAGLI
BURBERRY
CELINE
CHANEL
CHLOE
CLUB MONOCO
COACH
COLE HAAN
COMME DES GARÇONS
COWBOY BOOTS
CURRENT/ELLIOT
DIESEL
DIOR
DOLCE AND GABBANA
DOONEY AND BOURKE
DR. MARTENS
ELIZABETH AND JAMES
ELLA MOSS
FALLRAVEN KANKEN
FARRAGAMO
FENDI
FOG
FOREVER 21
FOR LOVE AND LEMONS
FREE PEOPLE
FRENCH CONNECTION
FRYE
GAP
GIVENCHY
GOSHA RUBCHISKY
G-STAR
GUCCI
HABITUAL
HELMUT LANG
HUF
THE HUNDREDS
IRO
ISABEL MIRANT
JAMES PERSE
J BRAND
J CREW
JEFFREY CAMPBELL
JIL SANDER
JOIE
KATE SPADE
KITH
LEVIS
LOUIS VUITTON
LULULEMON
MADEWELL
MARA HOFFMAN
MARC JACOBS
MARNI
MCM
MICHAEL KORS
MISHKA
MOM JEANS
MOTHER
NASTYGAL
NEW BALANCE
NORTH FACE
NUDIES
NIKE
OBEY
OFF-WHITE
PAIGE
PALACE
PARKER
PAUL SMITH
PINK DOLPHIN
POLO
PRADA
THE QUIET LIFE
RALPH LAUREN
RAG AND BONE
RAY-BAN
REEBOK
RICK OWENS
ROBERT RODRIGUEZ
SAM EDELMAN
STELLA MCCARNTNEY
STONE ISLAND
STUSSY
SUPREME
TED BAKER
THEORY
THE ROW
THRASHER
TORY BURCH
UNDERCOVER
UNIF
URBAN OUTFITTERS
VALENTINO
VERSACE
VINCE
VINTAGE
YEEZY
YSL
ZAC POSEN
ZADIG AND VOLTAIRE
ZARA